An exclusive inside look with your free CNN account
💬 A conversation with the anchors for CNN's new afternoon show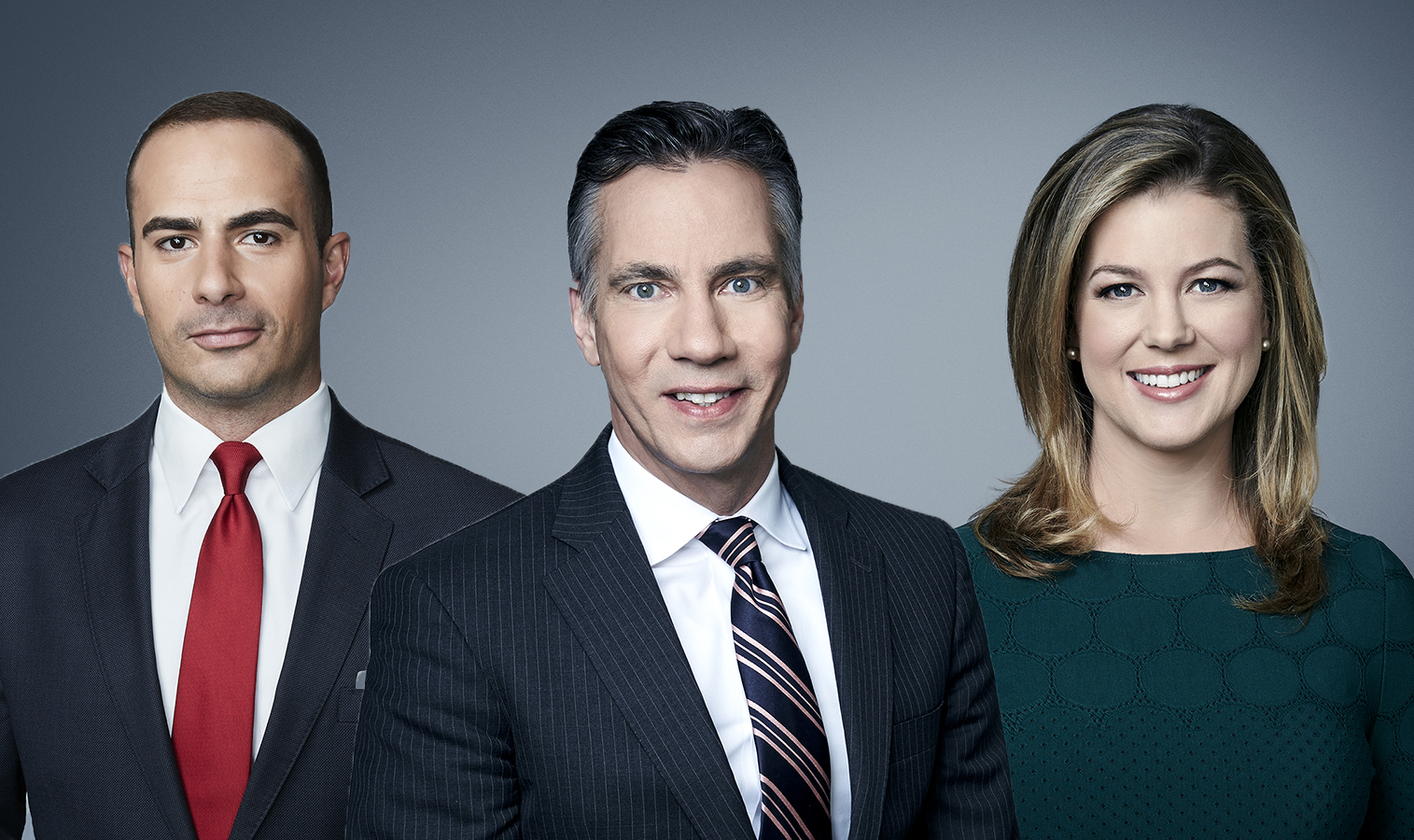 If you have recently watched CNN in the morning, you might have noticed new graphics and a fresh approach to delivering the news.
"CNN News Central" debuted last week with a morning show from 9 a.m.-noon ET, and an afternoon version will launch in just a few days.
The network's dayside programming brings a dynamic and interactive approach to covering the top stories. Two studios — one in New York for the morning show and one in Washington, DC, for the afternoon show — feature interactive technology and compelling visuals to keep viewers engaged. Both shows are produced out of CNN's Atlanta bureau.
The 1-4 p.m. block of "CNN News Central" will feature anchors Brianna Keilar, Boris Sanchez and Jim Sciutto and debut on Monday, April 17.
Keilar, a former senior White House correspondent for CNN, is known for her "Roll the Tape" segments that hold political figures accountable for their words and actions. She also champions coverage of military families and veterans through her popular Home Front segments.
Sanchez was a CNN White House correspondent during the Trump administration and has reported on numerous other top stories such as the Pulse nightclub shooting in Orlando as well as hurricanes and earthquakes.
Sciutto, the network's chief national security correspondent, brings a wealth of experience covering foreign policy and international affairs. He has reported from more than 50 countries around the globe.
We caught up with Keilar, Sanchez and Sciutto recently as they were going through rehearsals for the new show. The following is an edited version of our conversations.
| | |
| --- | --- |
| | "This is a really ambitious endeavor to serve viewers as much useful information as possible in a way that is sleek and fast-paced." |
What can viewers expect in the afternoon? 
Sanchez: We're going to do things that haven't been done before in terms of the visual presentation, the formatting, the pace and the movement of the show. This is a really ambitious endeavor to serve viewers as much useful information as possible in a way that is sleek and fast-paced. For those who are flipping channels, we want them to stop on CNN.
Sciutto: It's a real change. We're taking an old format and turning that on its head to something new, highly technological and highly visual. We will be taking advantage of the large studio, and the intent is to help explain big-picture stories with data and numbers.
Boris Sanchez prepares for a live shot outside the White House.
How have the rehearsals for the new show been going?
Keilar: There are a lot of people involved, and it's a pretty big team behind the scenes. I'm enjoying this group that we're working with. It feels like we're doing rehearsals for a special or for election night, but this is going to be what we do every day.
Sanchez: So much work has gone into all the different layers, from the camera operators to the folks in the control room and the people who are jamming on graphics. It's a choreography that has to be repeated and repeated so that it becomes muscle memory, and you do that in rehearsal so that by the time the show premieres, it just runs like a well-oiled machine.
| | |
| --- | --- |
| | "It feels like we're doing rehearsals for a special or for election night, but this is going to be what we do every day." |
What is it like working with a new set of co-anchors?
Keilar: I've gotten to know Boris better, and he's fantastic. He brings so much with his experience covering the White House during the Trump administration and so many other big stories. I've known Jim for years. During the pandemic, we were anchoring at separate locations in the DC bureau, and he was one of the constants in my life throughout that time. I worked parallel to him before, and now I get to work with him. I'm excited about what we all can do together.
Sanchez: I'm thrilled that I get to work with two people I really admire. Jim obviously has enormous credibility in the national security world, and he just had an exclusive story about the navigation of US drones over the Black Sea. Brianna has made a name for herself by making politicians squirm with the way she rolls the tape and presses for the truth. I'm pumped to be working with them.
Sciutto: Brianna and Boris are both real pros and easy to get along with. We come at this to cover the news as best we can and to do it in a no-nonsense way. It's important that you know each other's strengths and sensibilities.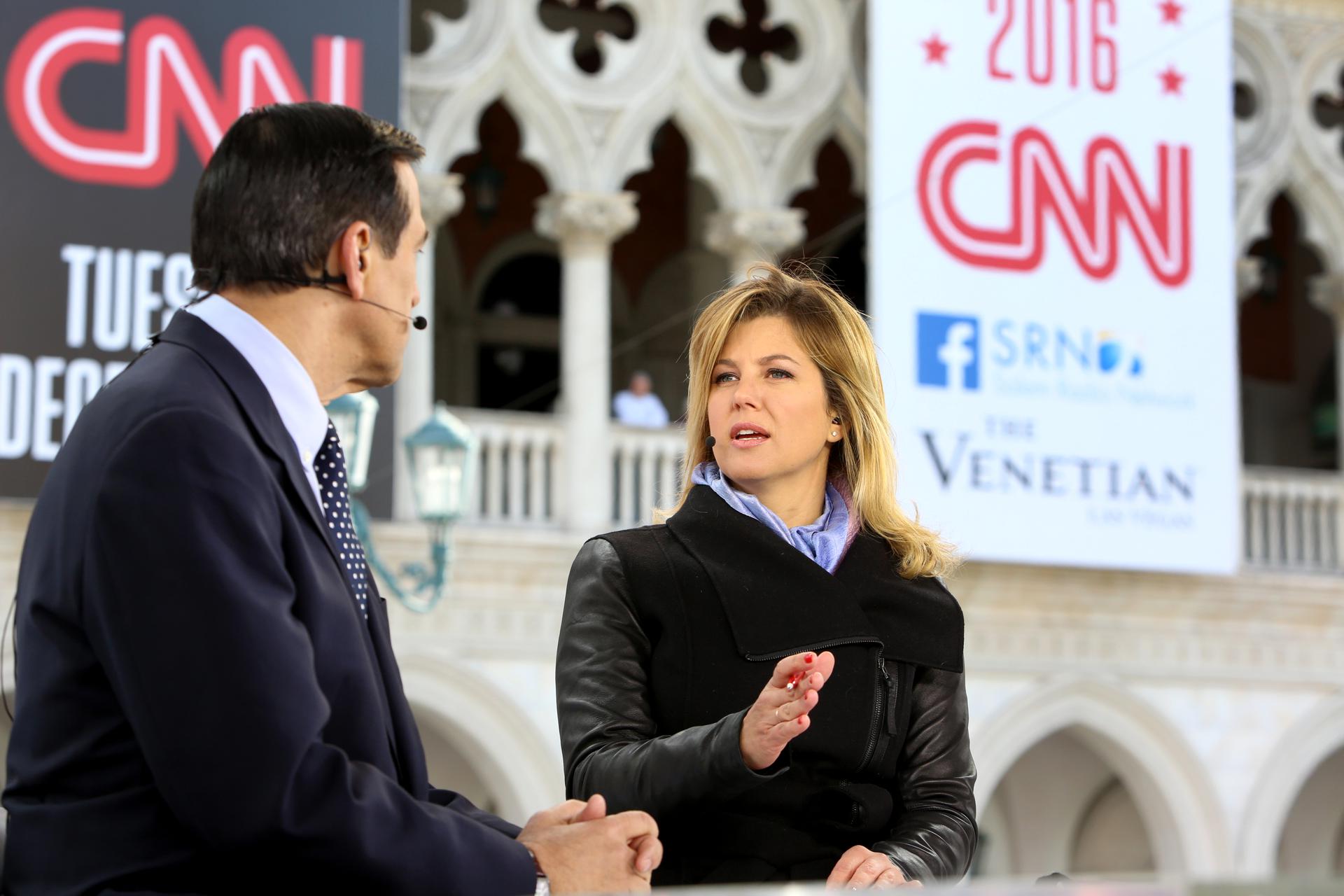 Brianna Keilar covers the US presidential election in 2016. 
Tell us a little about your background and experience.
Keilar: I think covering different beats as a reporter always helps to prepare you for a role like this — having that foundational knowledge about how things work in Washington or how they work at the White House or on Capitol Hill or in a campaign.
Sanchez: I've covered nearly everything — devastating natural disasters, earthquakes, hurricanes, flooding, fires. When I stepped into the role at the White House, it was essentially an intense course on the machinations of politics. With the Trump administration, it was like drinking out of a fire hydrant every day because you would go from covering foreign policy on North Korea to his interpersonal battles with Democrats and football players and celebrities.
Sciutto: My focus for really my entire career has been national security and international affairs. I look forward to letting that shine here, whether that's interviews with newsmakers or putting stories into context. One thing I'm really focused on is the deteriorating relationships between the US and Russia and China. It almost sounds like hyperbole, but literally every day there's a story in that space. I feel that part of my job is to explain to folks as this is happening why it's important and how it fits into the bigger picture.
"We come at this to cover the

news as best we can and to do

it in a no-nonsense way."
What stories stand out to you in your time with CNN?
Keilar: My coverage of military families and the veteran community and being able to amplify stories that people don't normally hear or that (don't) get a lot of traction at big news networks. Showing how a government shutdown or the defense budget are affecting real lives. That has been a huge passion project for me. I covered the Virginia Tech shooting back in 2007, and I just wish we could stop having to cover school shootings. I'm watching the humanity that my colleagues are bringing to these stories, and I'm proud of them for doing that.
Sanchez: In 2016 I was one of the first reporters on the ground responding to the Pulse nightclub shooting in Orlando, and that shaped my experience as a journalist. It was a front-row seat to history, talking to people who had just walked out of the club and seeing the immediate trauma of having witnessed something so horrendous. That same year, there were riots in Charlotte, North Carolina, after the fatal shooting of Keith Lamont Scott by the police. Things just got completely out of hand. Then in 2020, George Floyd was murdered and all these other stories of injustice and police brutality came to the forefront. Before the presidential election, I was at Trump rallies all over the country where there was intense vitriol toward the media. Then I covered his speech in Washington on January 6, hours before the insurrection of the US Capitol.
Sciutto: The war in Ukraine is the biggest war the world has seen since World War II, and to see that play out before your eyes just reminds you that history can repeat itself, sadly. I've spent time on a submarine under the Arctic practicing chasing Russian submarines and have been on a biplane over the South China Sea with the Chinese navy trying to scare us away.
Jim Sciutto was given exclusive access to fly over man-made islands in the South China Sea in a classified U.S. surveillance plane.
Any final thoughts?
Keilar: I love this part of the day, the early afternoon. It's an exciting time because so many things are happening. Especially since we are Washington-based, and the news moves very quickly.
Sanchez: I come from a background that is underrepresented, and I'm proud to be an ambassador to my community as an immigrant from Cuba and as a Latino. This new format is going to allow for our personalities to come into the conversation because we're not stuck behind an anchor desk.
Sciutto: This will help us tell the news in a way that stands out. People will notice the changes. I think they'll like them. It's going to be fun.
📺  Watch "CNN News Central" with John Berman, Kate Bolduan and Sara Sidner from 9 a.m. to noon ET weekdays from the network's New York bureau.
Starting April 17, Brianna Keilar, Boris Sanchez and Jim Sciutto will bring you the news from 1 p.m. to 4 p.m. ET weekdays from the network's Washington bureau.
💳  CNN insider rec of the week
Brought to you by CNN Underscored
CNN Underscored staffers continually test new headphones to find the optimal pair for any need. Recently, we've gotten ears on the latest wireless models, and after months of listening, we found the best true wireless earbuds. Read through our full review to find the pair for you.
- Edited and produced by Kyle Almond, Tricia Escobedo, Kimberly Richardson and Jessica Sooknanan